Animal Trails: Rediscovering Grand Teton Migrations is a new wildlife documentary chronicling the large mammal migrations of Grand Teton National Park that released online November 8, 2023, showing how the park is biologically and culturally connected to distant habitats in Idaho and Wyoming. Learn more about the film here–> Advancing the understanding, appreciation, and conservation of Wyoming's migratory ungulates by conducting innovative research and sharing scientific information through public outreach.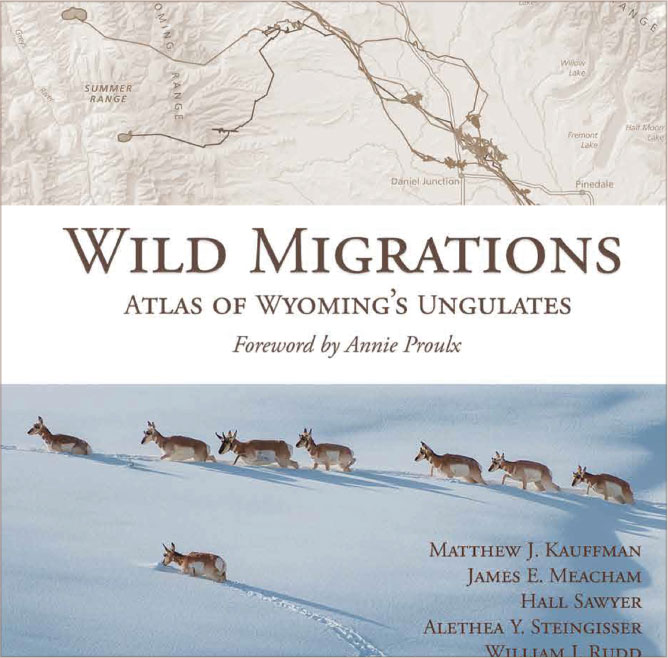 Wild Migrations: Atlas of Wyoming's Ungulates
Follow the story of ungulates migrating through Wyoming through groundbreaking science and cartography. MORE »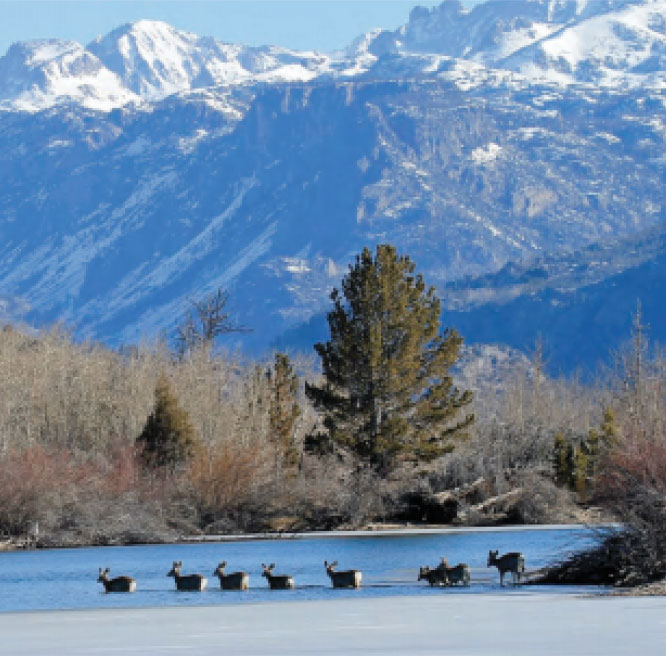 New maps reveal western migration routes
For the first time, state & federal biologists have produced 40+ maps and a migration viewer across the West. MORE »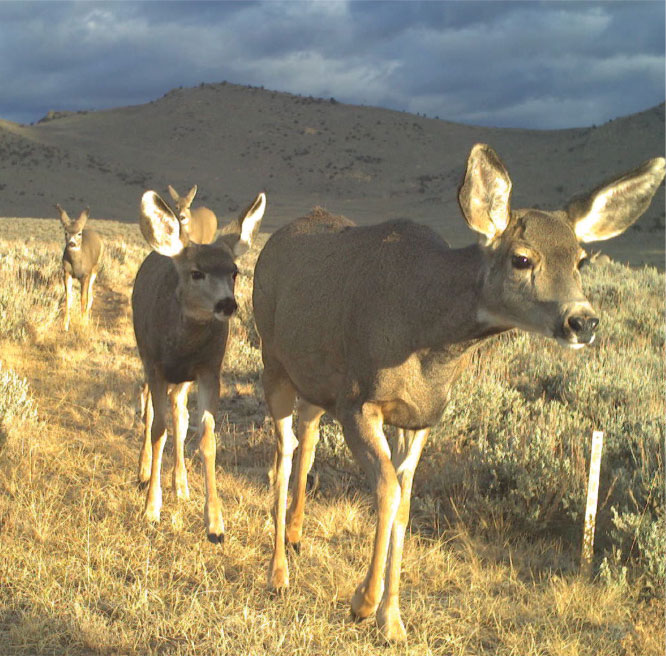 Red Desert to Hoback Migration Assessment
Our assessment provides a detailed account of the longest mule deer migration ever recorded. MORE »
Featured Video
In 2012, the longest mule deer migration ever recorded was discovered in the Red Desert, where thousands of deer migrate 150 miles to summer ranges in the mountains of northwest Wyoming. MORE »
Free 'I brake for
migration' sticker
I brake for migration" stickers remind motorists that migratory big game animals cross Wyoming's highways as well as our mountains and plains.