Wildlife photojournalist Joe Riis has joined the Wyoming Migration Initiative as a photography fellow. The grant-funded position will advance WMI's outreach efforts using Riis' captivating images and film. For Riis, the arrangement will help keep his focus on documenting and promoting Wyoming's migrations, which he says are some of the biggest and best in the nation.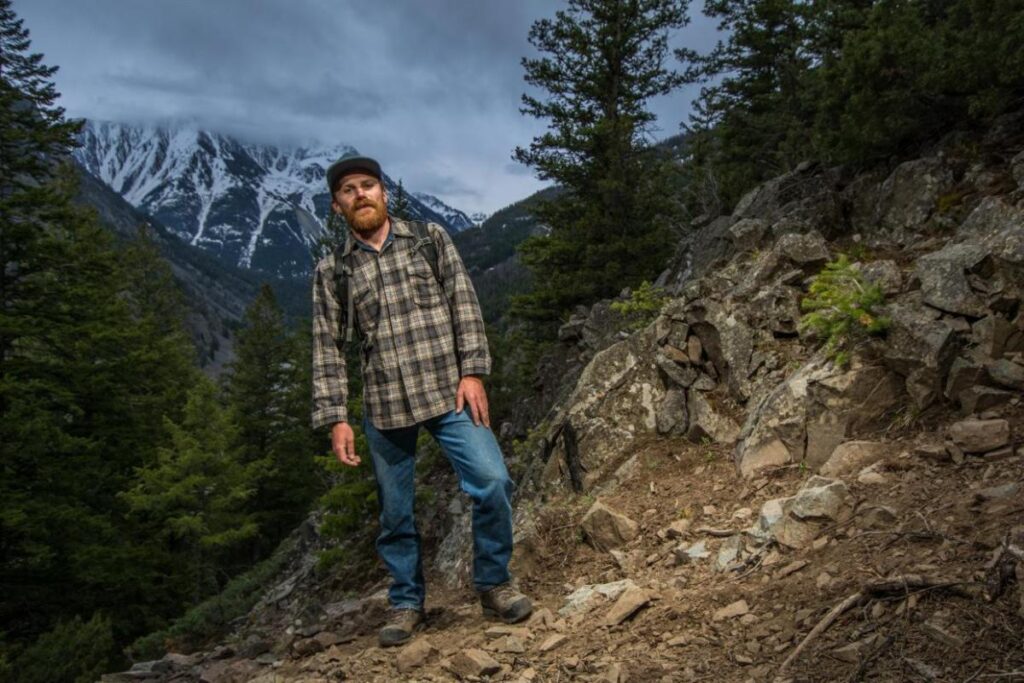 "There is no other place in the United States where there is so much space for animals to roam," Riis said. "These migrations are valuable, and we should be very proud of them as citizens of Wyoming."
Riis is a University of Wyoming-trained wildlife biologist. In 2008 he and writer Emilene Ostlind began following the Path of the Pronghorn from the Green River Basin to Grand Teton National Park, a migration route previously studied by WMI partner Hall Sawyer. Since then Riis has become known for using camera traps to capture up-close portraits of migrating wildlife. That specialty made him an in-demand photographer for National Geographic, which has sent him on assignment to four continents.
Despite all he's seen on his travels, Riis says he keeps coming back to work in Wyoming. "Why would I go work in Africa or Asia, when I have the opportunity to stay in Wyoming and photograph these migrations for half of the year?" he said. "To go spend weeks up in the Absarokas, or live out of the back of my truck in the Upper Green or the Red Desert and see more wildlife than people, that's the premiere experience."
In 2012, Riis free-lanced with the Wyoming Migration Initiative to photograph the Red Desert to Hoback mule deer migration. As part of that work he produced a short film with Hall Sawyer that garnered 3 million views on YouTube. He also produced a photo exhibit that has traveled to all four corners of the state. The following year, Riis and WMI biologist Arthur Middleton won the Prince of Monaco Prize to fund their Greater Yellowstone Elk Migrations Project. The award has provided Riis extensive field time over the past two years to track elk migrating from the Thorofare in Yellowstone to the Bighorn Basin.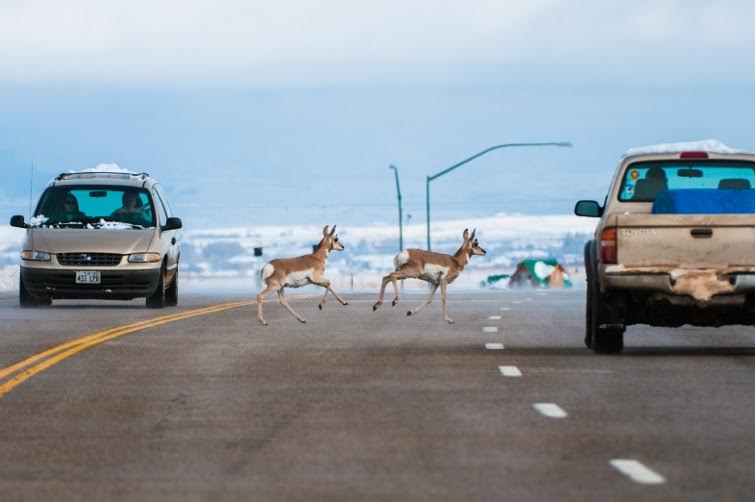 Riis wants his photographs to help people see the world as wildlife see it. "I want people to think about the animal's needs," Riis said. "They need somewhere to live, the freedom to move as seasons change and as climate changes."
Riis' photographic approach makes him a natural partner for scientists like Sawyer who want to make their research accessible and interesting to the public. "Joe is a great addition to the WMI team," Sawyer said. "His images reveal the great stories behind the data, and give people a sense of what it's like for these animals as they move across the landscape."
As development continues in the West and more people move to wild places, Riis expects conservation of migrations will become even more important. "Westerners want to live where there are animals, and without the migrations we won't have the numbers we have today," Riis said. "It needs to play into our decisions as we move forward as a people."
Riis says he aims to make "pictures that people can't forget" that lead the public to put a higher value on wildlife. "That is my ultimate goal: to raise the value of these animals."
Joe Riis and Hall Sawyer's Red Desert to Hoback mule deer migration film:
http://video.nationalgeographic.com/…/s…/mule-deer-migration
Joe Riis' website: